The Chemist Volume 87 | Number 1

Longtime Fellows of the AIC
Dr. David W. Riley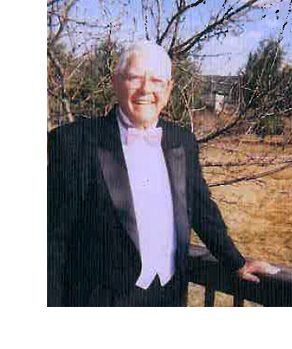 Dr. David W. Riley is Vice Chair of the Board of Directors and Past President of The American Institute of Chemists. Dr. Riley is also the founding President of Extrusion Engineers, specializing in plastic processing, polymer defect technology, and co-efficient friction in the feed section of the extruder. He has an illustrious career record starting at Goodyear Research as a research Chemist in the early nineteen forties. Then he moved on to the US Navy as Naval Officer, Deck, Watch and Small Boat Officer, Research Chemist at E. I. DuPont, Research Engineer at Union Carbide Silicones, Senior Development Engineer at Western Electric-Buffalo, Technology Manager at General Cable Research and Production, Friction Research Director at Scientific Process & Research, and Tenneco. Dr. Riley earned his doctorate in and Master's degree in Physical Organic Chemistry from The Ohio State University (1946-51), and Bachelor's degree in Chemistry from Tufts University (1943). He attended the Western Electric Graduate Engineering Training Center in Sun Times Building, Chicago. He is a Certified Chemist and Chemical Engineer by the National Certification Commission in Chemical and Chemical Engineering.
Dr. Riley's is an expert in the following areas - Expert Witness, Analytical Instrumentation Adaptation to Processing Equipment, Friction Analysis, Melt Rheology, Extrusion Equipment: Design & Analysis of Production, Telecommunication Cables and Insulation, Power Cables and Testing XLDPE, all phases of PVC Compounding & Extrusion, Thermal Stability of Polymers, Surface Chemistry, Metals & Polymers, Polyethylene Analysis, and FTIR & Electrical. He has published in well-regarded journals on topics ranging from extrusion and Methods of Analysis, Friction Properties of Thermoplastic Solids, Rheology of PVC Blends for SPE ANTEC, Elongation Flow Behavior of PVC Melt to Shear Effects on the Molecular Structure of Polymers, PPS, and Problems with Extrusion.
Dr. Riley has invented/designed several noteworthy analytical methods as follows. He invented Analytical Engineering, a term devoted to a scientific analysis of production, primarily in the field of extrusion, and the Extrusion Rate Controller, which cut the product temperature variability by an order of magnitude on a 150 mm extruder, significantly improving the quality control in a $40 million wire and cable facility. He designed an extruder screw that saved the wire and cable company $360,000/year in production costs, invented the "Flow Vision", an instrument on-line for inspecting polymer melts for gels, voids, contamination and any other heterogeneity, and invented a rheological tool for measuring the degree of shear damage done to polymers during processing. This includes the level of fragmentation and the incipient crosslinking in processing as function of shear rate. He developed ASTM Methods for analyzing plastics, D 3364 Melt Flow Analyzer, D 3591 Analysis of Formulated PVC, D 5576 Structural Entities in Polyolefins by IR, D 5477 Polymer Layers or Inclusions by FTIR. (For details, visit http://www.extrusionengineers.com/)
Dr. Riley is an active member of several professional organizations. In addition to a leadership position at The American Institute of Chemists noted earlier, he is an Honorary & Life Fellow of the AIC, Fellow of the American Association for the Advancement of Science, Fellow of American Society for Testing and Materials (ASTM International), Emeritus Fellow of the Society of Plastics Engineers (SPE), Life Senior Member of the Institute of Electrical and Electronic Engineers, Emeritus Member of the American Chemical Society. Member, Society of Applied Spectroscopy, Member of the Society of Rheology, Distinguished Member, Past President and Past Councilor of the Palisades Section of SPE, Initiator & Past Councilor and Past Chairman and again Councilor of the Polymer Modifiers and Additives Division of SPE, Past Councilor for the Polymer Analysis Division of SPE, Section Chairman on Molecular Parameters & Spectroscopy for ASTM Committee D 20 on Plastics, Past Chairman, Subcommittee D 20.70 on Analytical Methods, Member for Forty Five Years ASTM Committee G02 on Wear and Erosion Terminology, Member of the American Institute of Chemical Engineers and Member of the American Society for Mechanical Engineers. He is a member of the Editorial Review Board of the refereed AIC journal The Chemist.
Dr. Riley is married to Barbara for twenty four years and previously married for thirty nine years. He has two sons, one daughter, three grandchildren and three great-grandchildren. He is an avid tennis player for over 88 years that includes playing No. 1 on the Tufts Team and No. 3 on the Swarthmore Team. He also enjoys golf. He enjoys spending time in Florida during winter and New Jersey during rest of the year. Overall, he is an outstanding chemist and a great mentor to junior colleagues.